AI Virtual Agent company EBO continues to sustain its fast business growth with further success in the UK Healthcare Market as it announced the addition of the sixth NHS Trust in its portfolio. "Penetrating the UK's NHS in 2020 was a major breakthrough for our company and an important step in our journey to become a European leader in conversational AI in healthcare," says Dr GEGE GATT, CEO of EBO
How would you simplify the concept of 'conversational AI'?
Through AI technology, which allows customers to connect with businesses at any time, with zero effort and in a natural language, we are transforming customer service by providing the right tools to improve efficiency whilst driving down costs. Basically, we collect, interpret, and use conversational big data to personalise dialogues that businesses have with their customers. Through the use of AI, this transforms the cost model behind customer conversations. Workflows which were previously manual and riddled with bias and human error, now become smart automations. Our goal therefore is to offer an AI service that is indistinguishable from human experience. We strive to deliver technology that understands sentiment, context and demonstrates empathy. This is the next frontier of human-AI collaboration.
Your service has managed to link technology with the health sector
We all know that today, every aspect of modern life has been radically reshaped by innovation and technology – and healthcare is no exception. Sustained advances brought about by technology have driven choice and control for patients and healthcare providers. In turn, this has opened new possibilities for us. We saw potential in the UK given that the NHS is the fifth largest employer in the world, and we wanted to focus deeply on solving issues around elective care recovery – which relates to the way patients manage their appointments with hospitals.
In less than two years, EBO is now serving six of the UK's largest NHS Trusts. How did this come about?
In 2020 we partnered with UK health informatics firm Servelec who became our major AI partner. Together with Servelec, we are today delivering innovative self-managed services to millions of patients within the UK's National Health Service. This was possible after we integrated technology into their electronic patient record (EPR) system to give NHS patients access to their data in their channel of choice. Now UK nationals can set hospital appointments, reschedule, or cancel them in real time, using their favourite communications app, instantly and 24/7. Our growth in the UK means that today, we run a fully owned UK subsidiary and have made multiple appointments including of a Senior Healthcare Consultant, a Healthcare Director, and Senior Clinical Consultant, specifically for the UK market.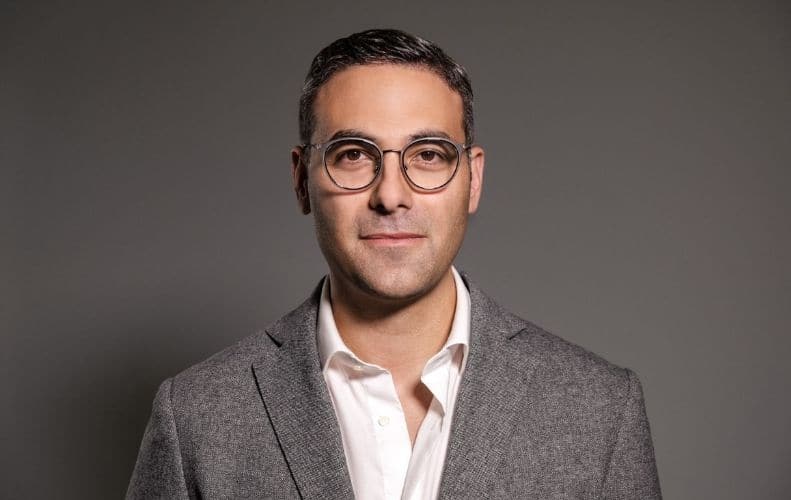 This must be a very important phase for EBO as a company
We are very happy to watch our solution fit so perfectly into the NHS's five-year plan to place data, information, and technologies at the heart of its strategy – a strategy aimed to make the UK a global leader in the development and use of digital health solutions. Our partnership with Servelec is also meaningful because it shows a major international player teaming up with a Maltese company to serve the NHS in the UK better.
It is also an important step in our journey to become a European leader in conversational AI. The healthcare sector is ready for this change as it is going through a radical transformation as institutions move towards smart services using technologies that augment the patient experience while improving cost-efficiency and performance for health systems.
What is contributing to EBO's business growth?
EBO is backed by venture capital investment and one of Malta's leading technology providers: BMIT Technologies plc. We have an experienced leadership team that brings together decades of experience in technology, communication, and business-process reengineering. I would also credit our growth to the fact that our solutions are being acknowledged for the way they are transforming the way businesses innovate and manage their customer engagement channels.
Your operations seem to be gaining a lot of traction also in Cyprus
Cyprus and Greece are fast becoming go-to countries for forward-facing AI and IT companies looking to increase their influence in Eastern Europe and the MENA region where the advancements in fintech are significant. We opened an EBO office in Cyprus in 2021 because we want to aggressively target the financial services sector – which has been showing an increased interest in the application of our technology to achieve more meaningful communication with customers. In fact, we have already achieved two important successes here.
What future are you seeing for EBO?
The future will be even more data-driven than today and AI will focus on predictive assistance rather than real-time reactions. As society changes the way in which it communicates and works, our AI solution will become a mainstay for enterprises who need to manage – at scale – millions of customer engagements per hour. In turn, this helps them decrease costs, increase employee productivity, and optimise the customer journey. EBO is constantly expanding its HR pool. This remains a priority in parallel with our geographic expansion. We do not merely hire skilled people and then motivate them; we hire already motivated people and inspire them with our mission. Indeed, a great company is a conspiracy to change the world and we are constantly on the lookout for smart individuals with perspective to join on this mission.