Meet the Virtual Agent Your Traders Need
Automate & scale your customer engagement with AI, and convert each trader into a loyal customer in real-time.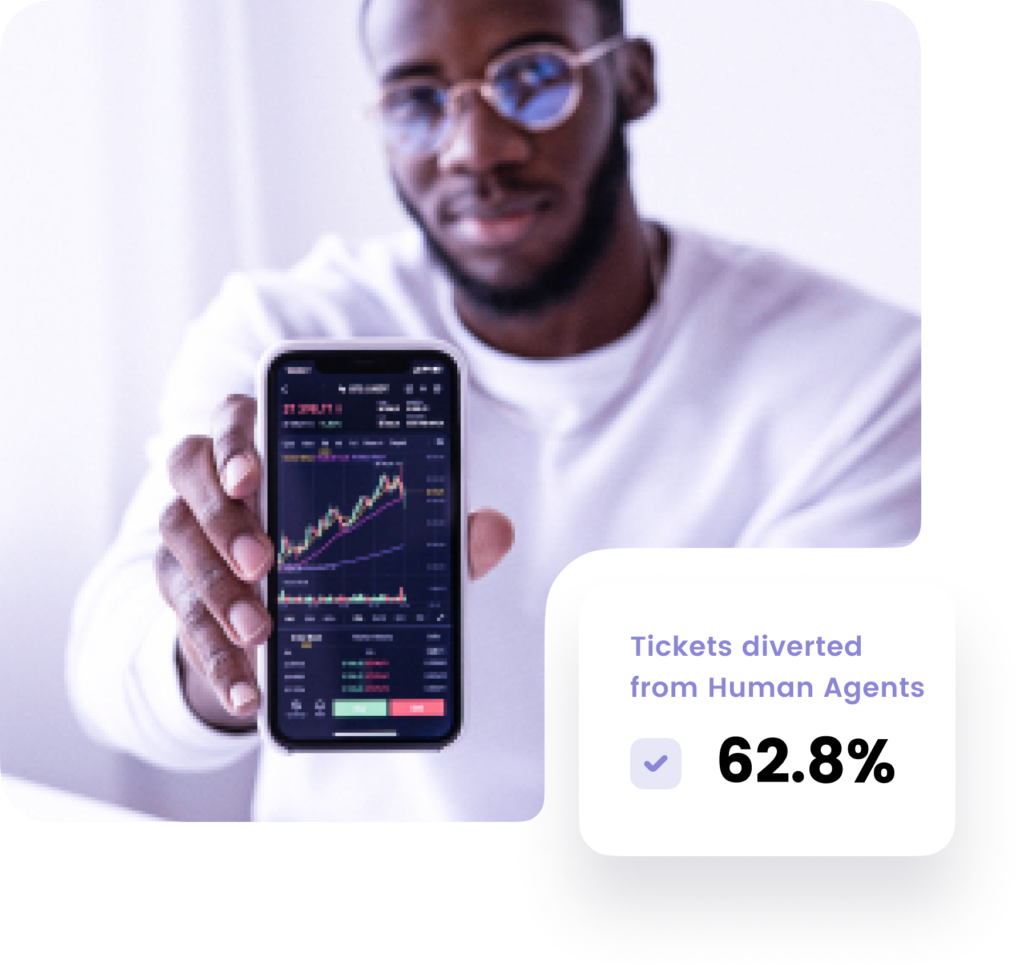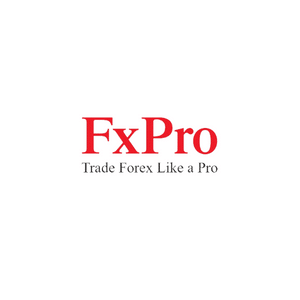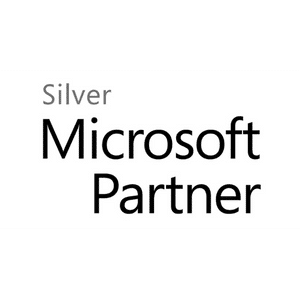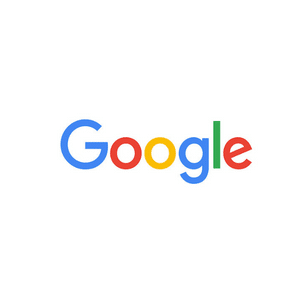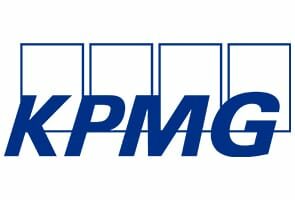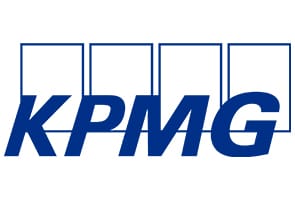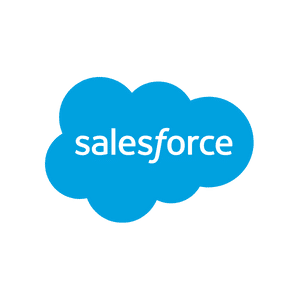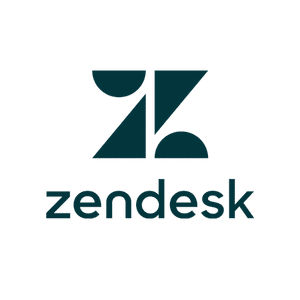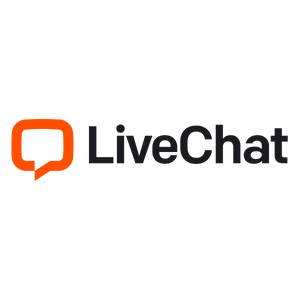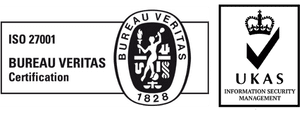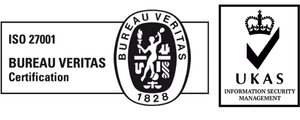 Respond in real-time to every trader request
A Virtual Agent helps you take advantage of every conversation with your traders and stay up to speed with their growing demands. Enhance users' digital experience with an AI assistant that learns and improves with every conversation, and translates thousands of requests into raw sales insights.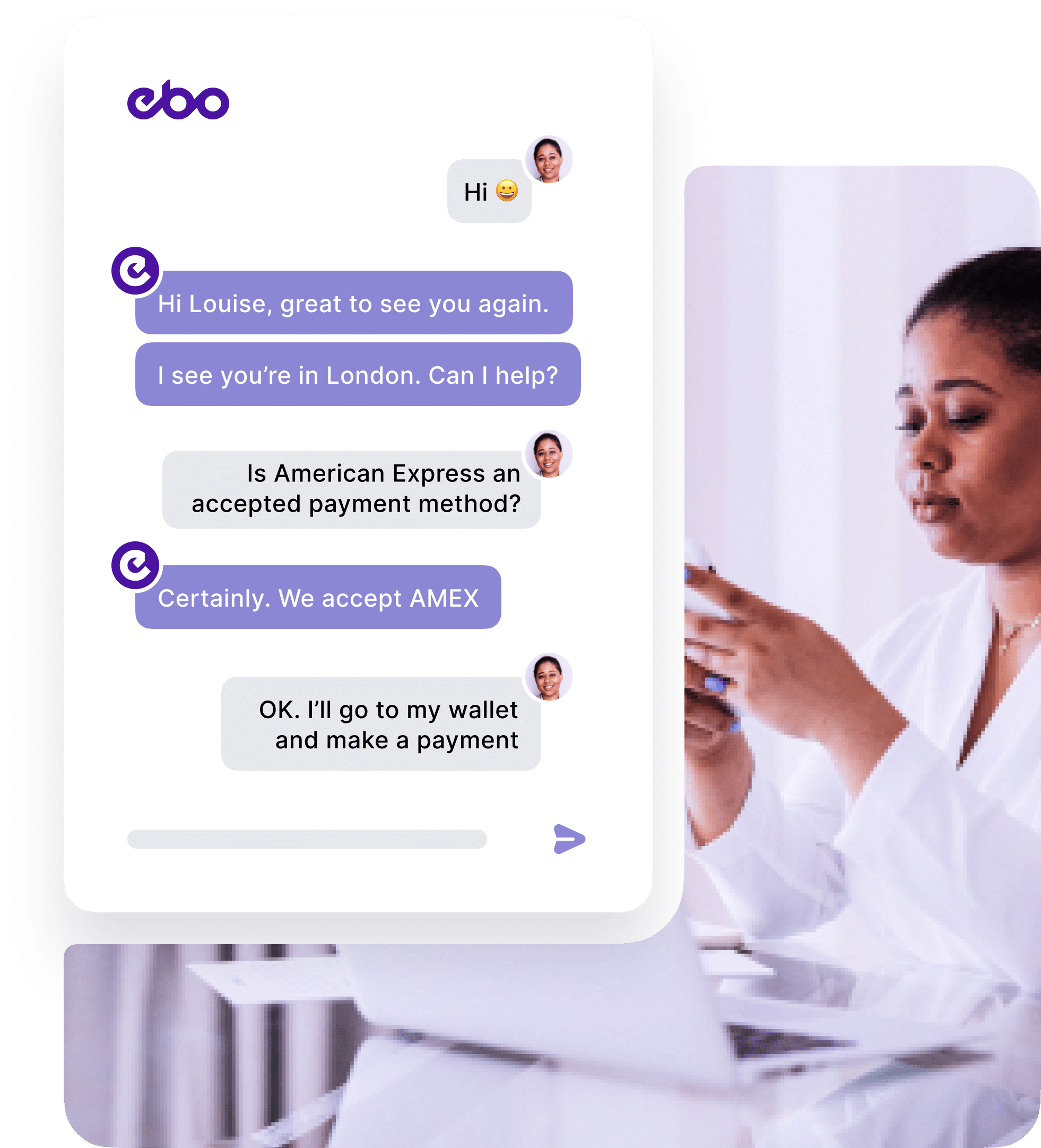 1.Trader sends a message
2. Your Virtual Agent interprets the request
3. A connection with your internal systems extracts crucial data
4. A tailored response based on all available resources is provided
5. Your Virtual Agent continually improves
Numbers that make a difference
Does your client engagement scale as fast as traders' portfolios?
Forex traders expect immediate customer service and instant access to your products. Customer information acquired through their query interpretation can decrease the volume of drop-outs and influence key processes optimisation, like making AML/KYC a more agile experience. Traders expect your assistance 24/7 365.
Poor key processes planning
Traders stuck because of faulty processes, such as lengthy KYC or drawn-out onboarding, don't convert into customers
Keeping up with the market
As Forex businesses race to enter new jurisdictions, it's nearly impossible to manually scale up native-language services, customer engagement and business processes
Lack of contextual answers
Answering customer questions with pre-written scripts doesn't cut it for meticulous and demanding traders - they need to know exactly what they're in for
With increasing numbers of customers, more work hours and a larger labour force is required to maintain high-quality services
Customer sentiment analysis
Typical customer service tools don't interpret requests, learn from experience, analyze their sentiment and cannot escalate issues to a human when necessary
Repetitive enquiries at scale
60-80% of inbound enquiries orbit the same topics and problems, such as withdrawals or deposits - and are addressed again and again by human agents
On one hand, gathering customer data is a very common practice, on the other, few organisations actually act on it and know how to monetise it
When a trader messages a business, they usually want an instant answer and move on - up to 75% of online customers expect that answer within five minutes
Why is a Virtual Agent an asset?
Enhance customer satisfaction
Increase customer satisfaction by even 80%, by having an AI Virtual Agent that understands traders' questions and knows when to escalate the conversation to a human.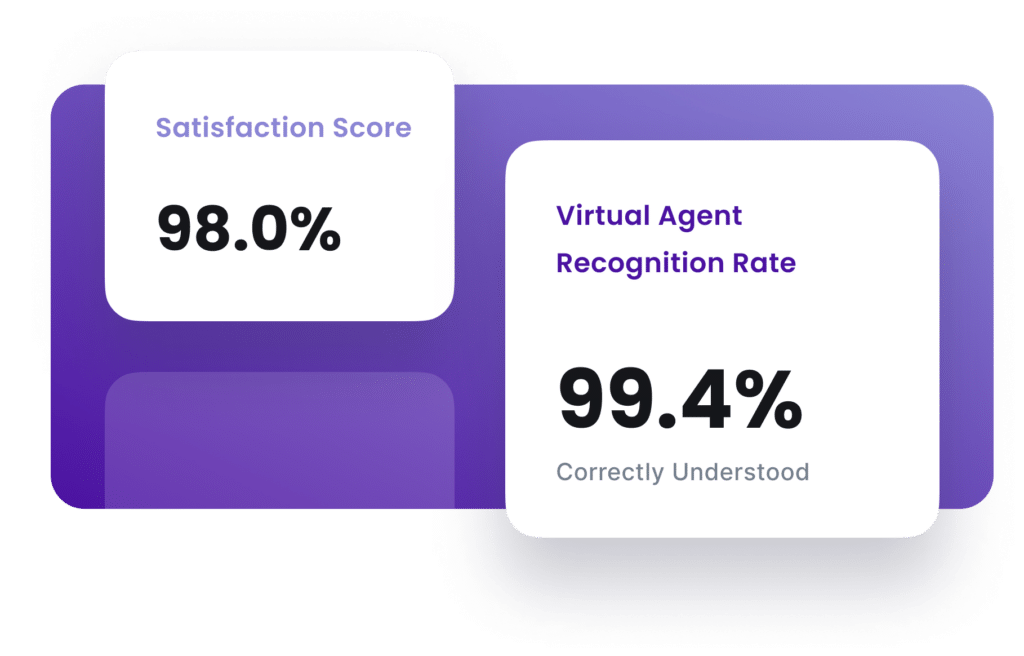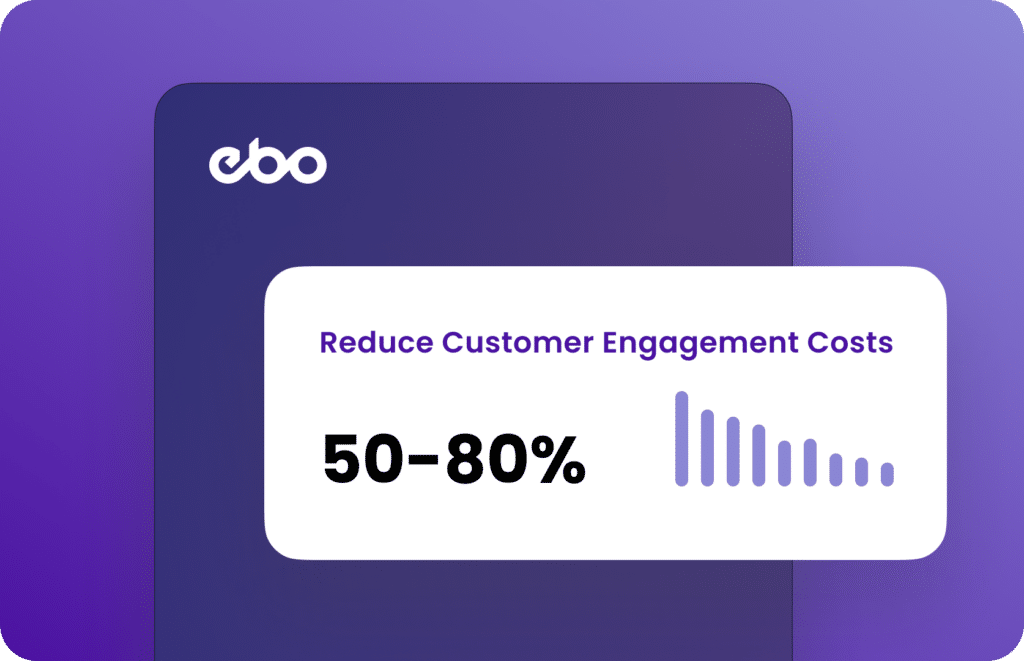 Cut customer engagement costs by 50-80%
One Virtual Agent can substitute thousands of working hours spent on customer engagement, per month. Decrease drop-outs and don't worry about employee burnout, training or HR issues.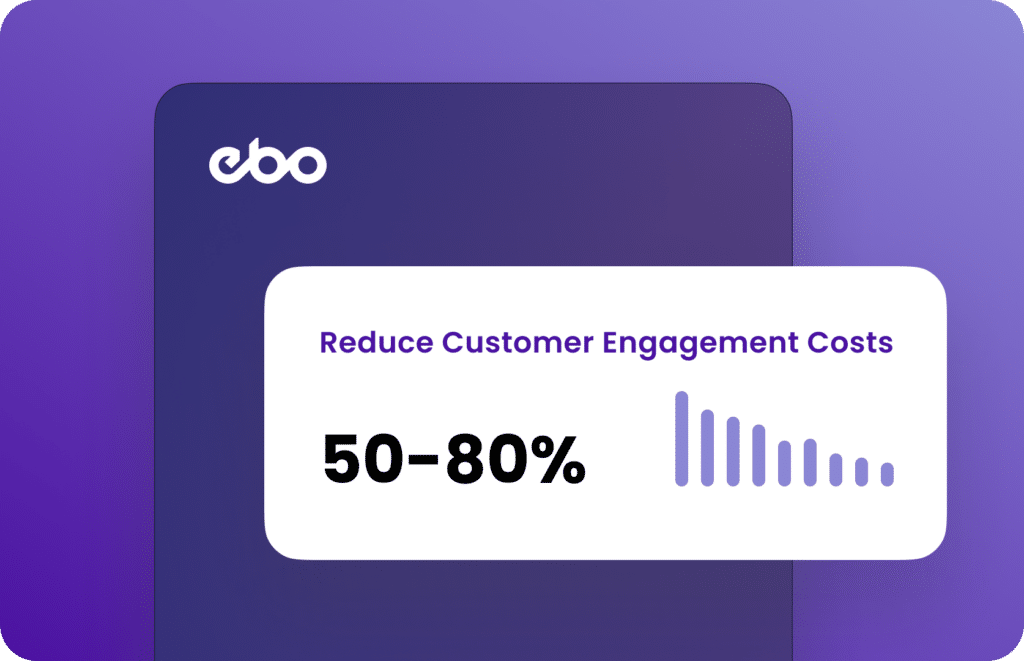 Automate more than just Q&A
Automate end-to-end processes, integrate our AI with your CRM, gather sales insights from each conversation and analyse all that data via BI visualisations.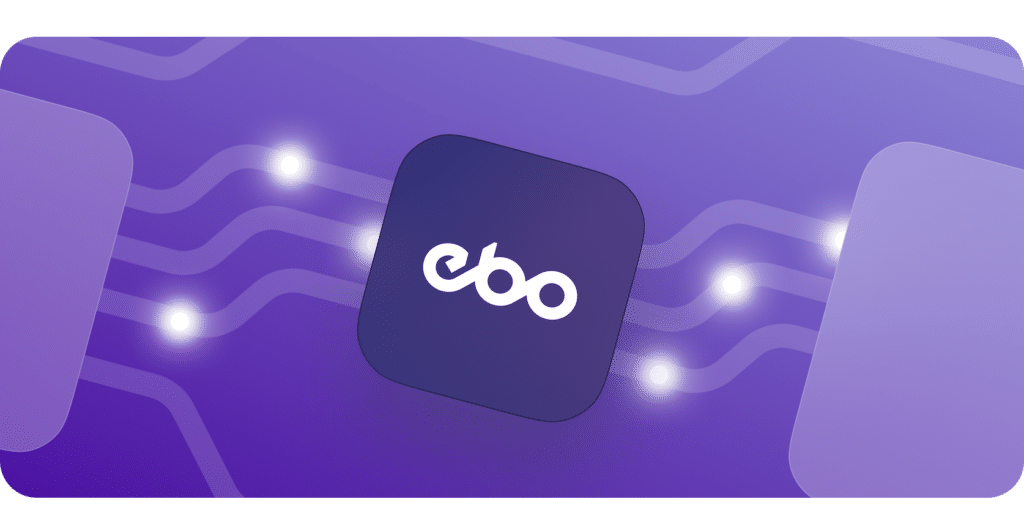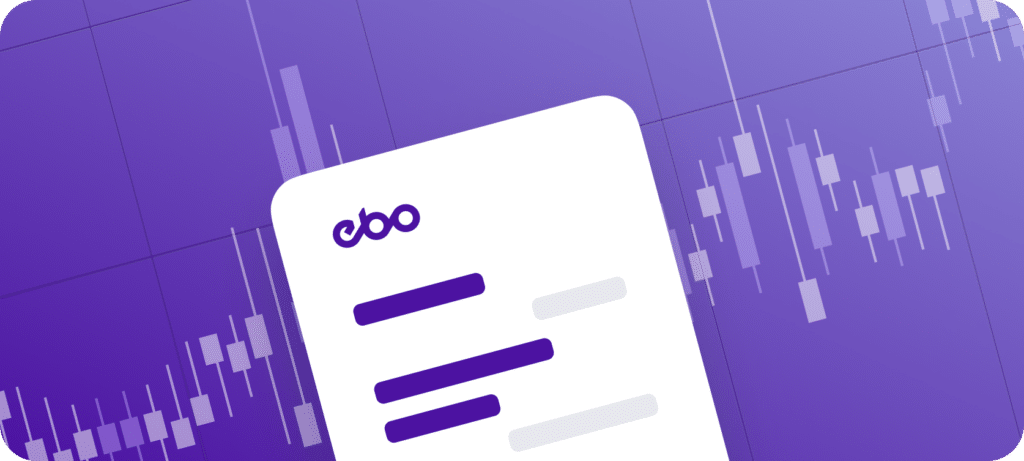 Accelerate trader onboarding
No matter the scale of your organisation, keep onboarding a smooth experience with your AI Virtual Agent, that is continuously learning and improving with each conversation.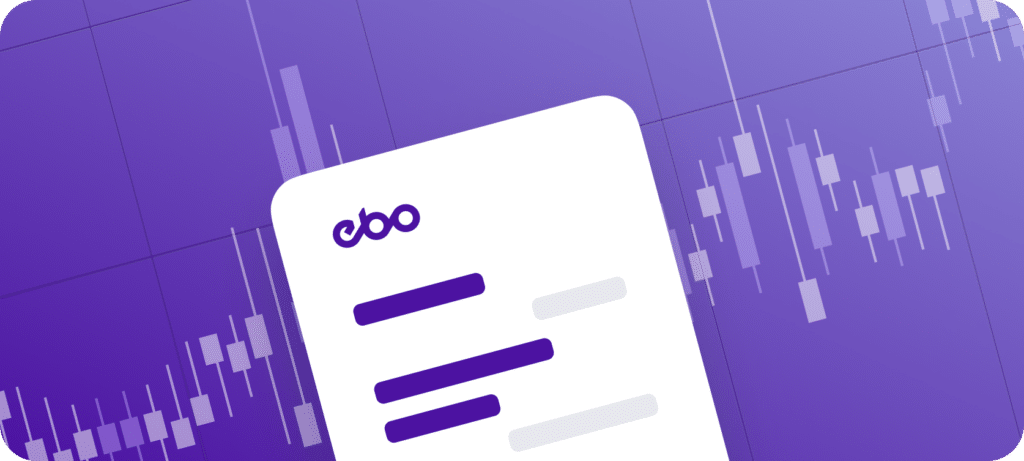 An omnichannel experience
Whether it's your website, Messenger, Slack or WhatsApp - be where your customers are already chatting about currencies and trading.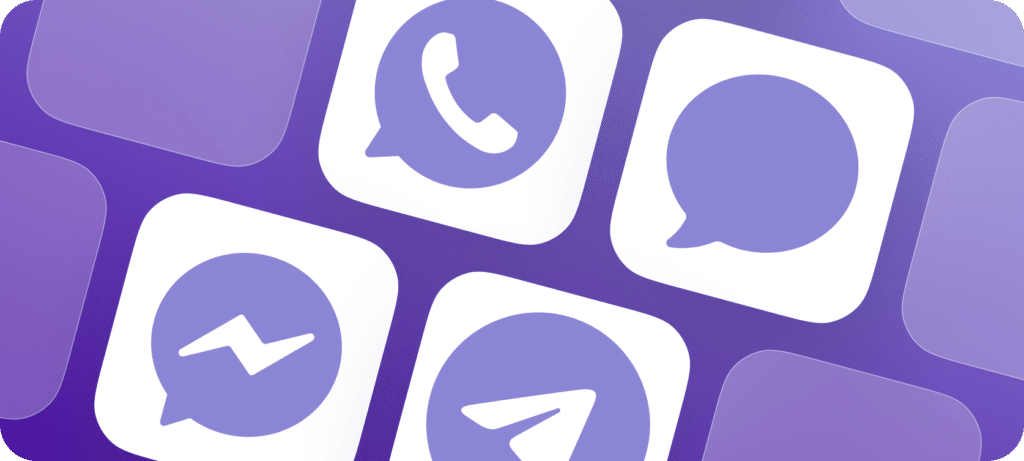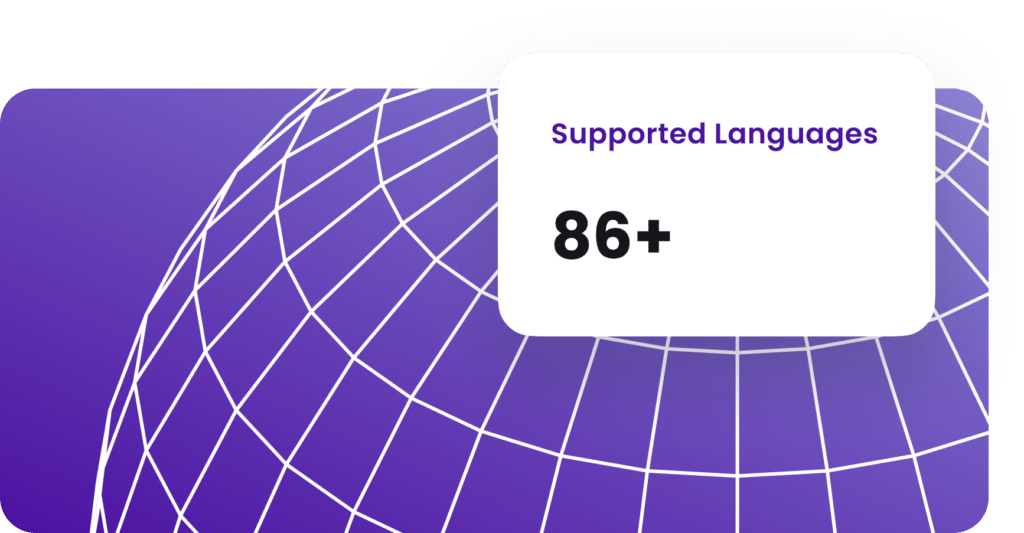 Speak your customers' language
Your Virtual Agent is capable of conducting conversations in 80+ languages, 24/7, 365 days a year.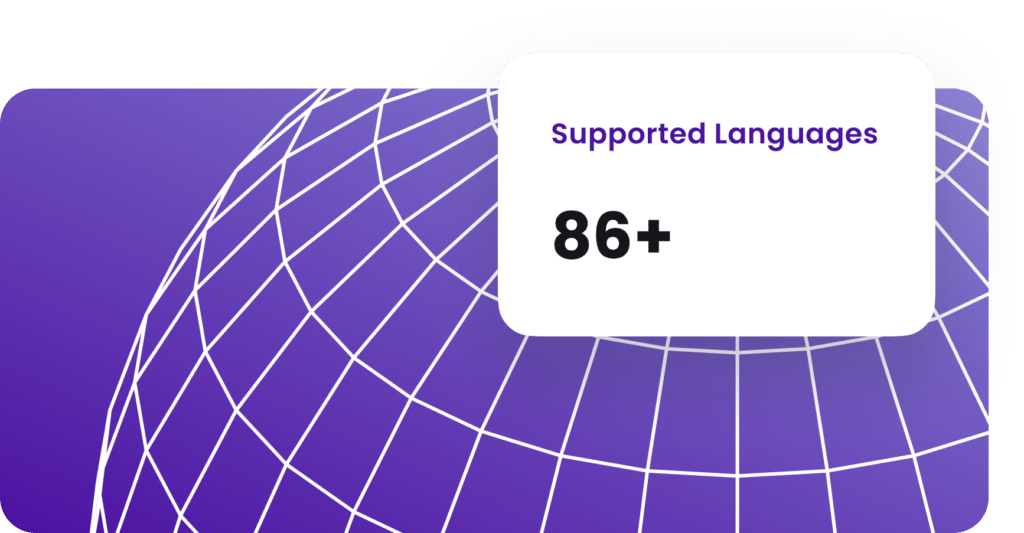 Virtual Agents are designed to work with your internal customer management systems - so that they can make the best from all possible data points.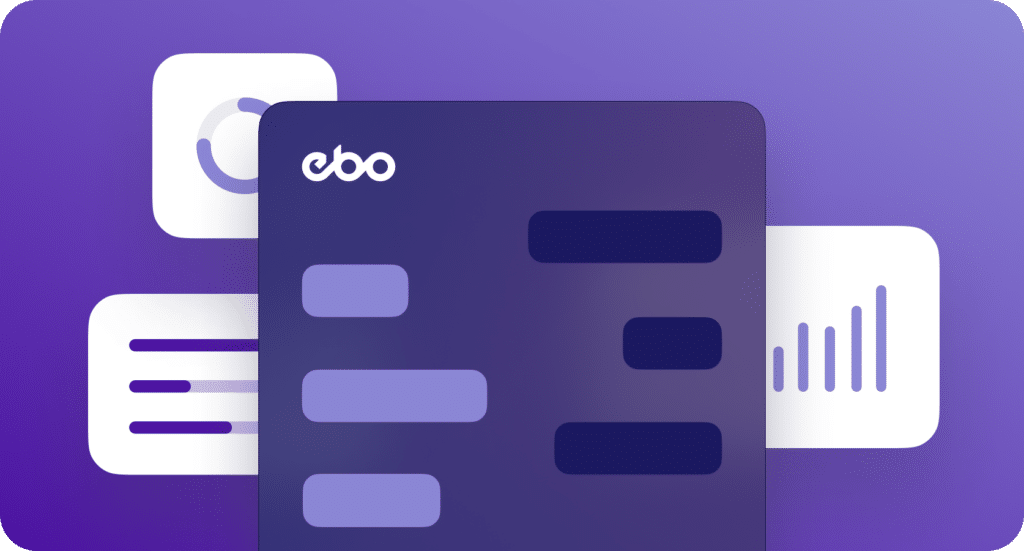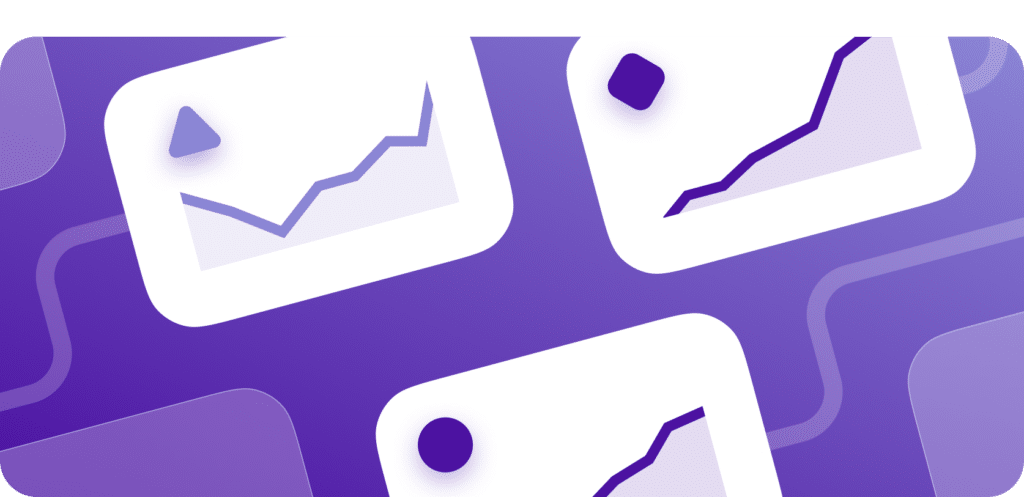 Monetise customer sentiment
EBO's AI analyses each customer request, and responds in real-time. Your Virtual Agent can detect if a customer is a VIP, when to up-sell a service, or if a human should continue the conversation.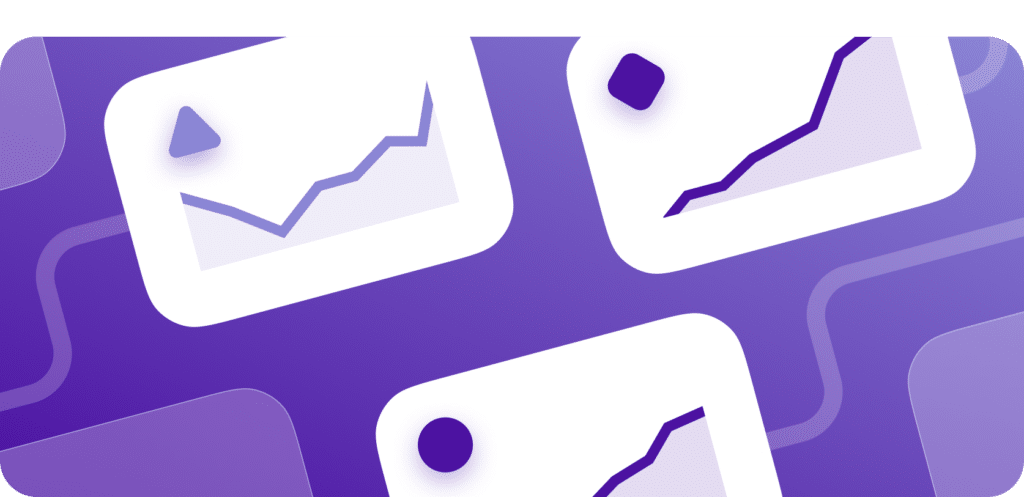 With new product launches, rapid business development or currency shifts, your Virtual Agent will always be ready to support all incoming requests.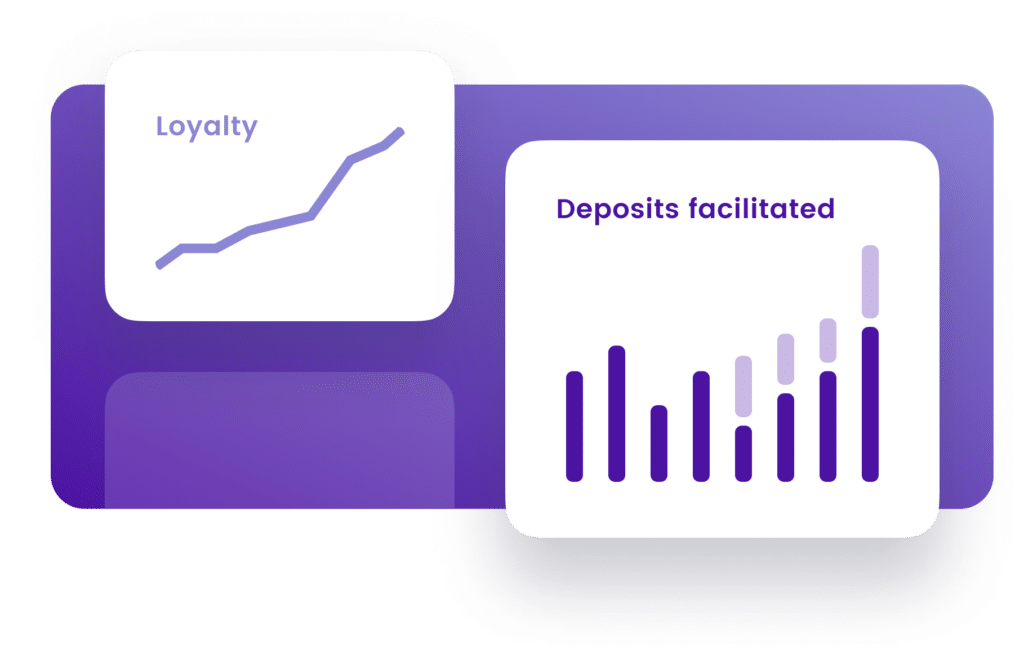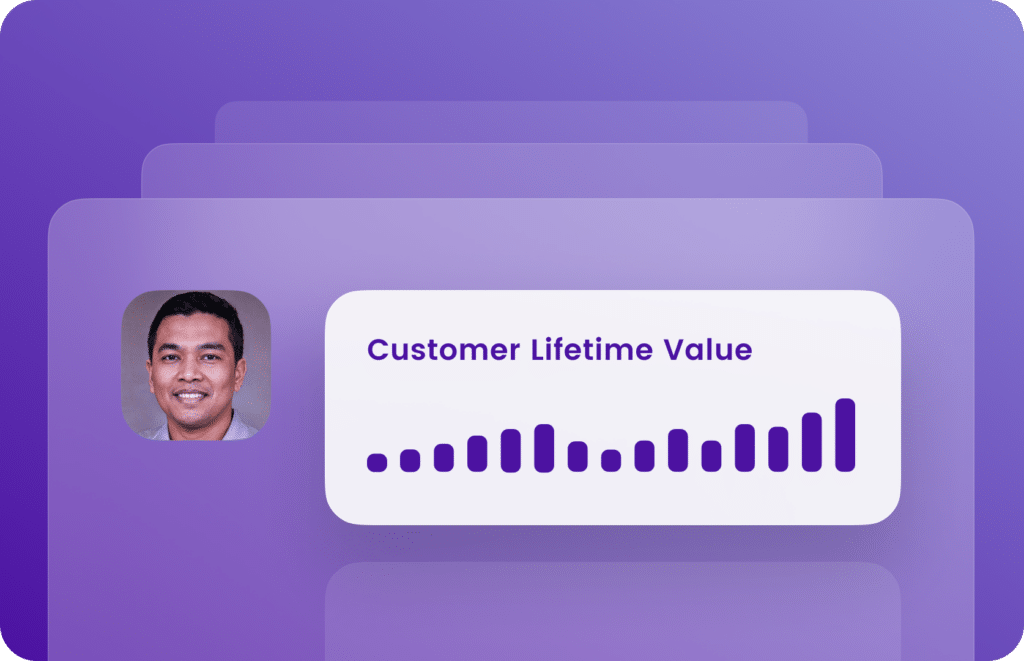 Collect vital trader data
Your AI will convert collected data into sales opportunities in real-time while improving the overall experience in future conversations.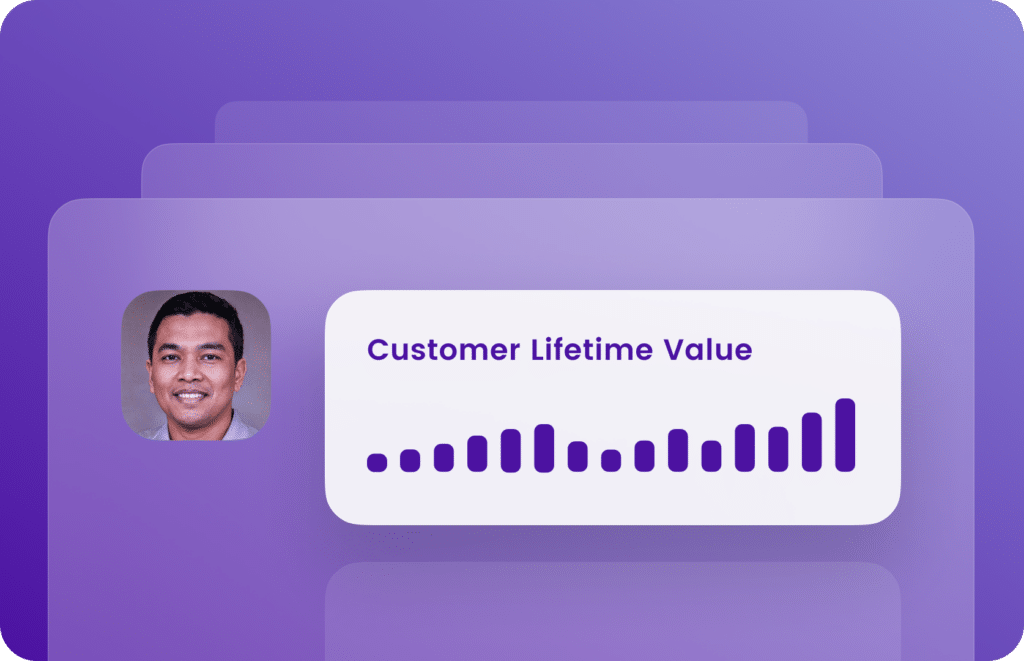 No more lost opportunities
An AI Virtual Agent takes over customer engagement responsibilities and allows your teams to concentrate on other important areas, like business development
Monetise trader satisfaction
Receiving tailored responses, to complex requests, influences customer satisfaction and creates up-selling opportunities with every conversation
Learn more about your customers
By investing in AI that analyses customer data for your business, you can spend more time crafting sales initiatives and optimising processes, like KYC verification
By becoming the first point of contact, traders will receive dedicated responses 100% of the time - based on thousands of similar interactions
Let Machine Learning do the heavy lifting
Our Virtual Agents are designed to study and interpret each interaction, and constantly evolve towards better results
Cut costs and evaluate ROI
With Virtual Agents, ROI is acquired after around 3-5 months, while cutting customer service costs and reducing customer churn by up to 50%
While you concentrate on disrupting the Forex industry with your innovative products or services, your business will be handling each customer request with full dedication
Automate your customer service with AI
Endorsements from EBO Forex clients who chose to implement Virtual Agents
It is a lot of pressure to give the customer enough information as quickly as possible. I can see the advantage of the Virtual Agent: if it is a standard question it is good to have an answer ready in hand. The faster we get information to them, the more likely they are to continue with their application form or trading. It also puts us in a good light.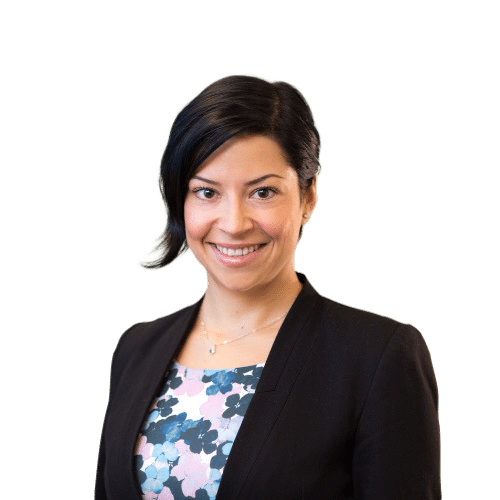 Milica Nikolic (EBO Forex Webinar, June 2021)
Director at FxView
Virtual Agents save the one thing that nobody has anymore – time. And time is money. This is how we can help our Forex customers to be more agile, save money and be more profitable.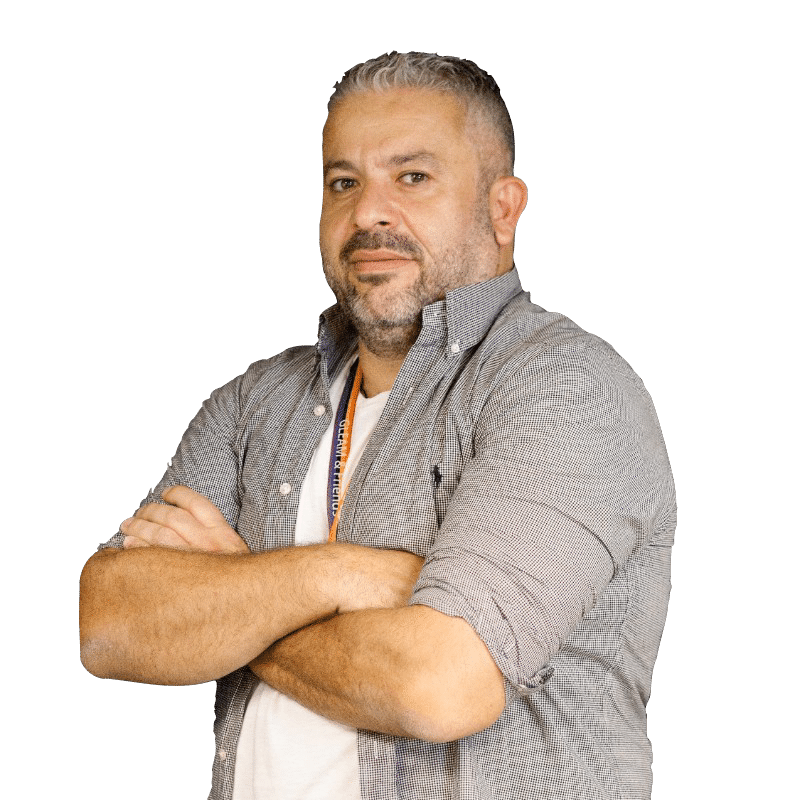 For us, an ideal solution is a hybrid model. We still would like to have human interaction when our customers can pick up the phone and call, but we also believe that Virtual Agents can be very helpful. They can facilitate specific issues and make response times faster.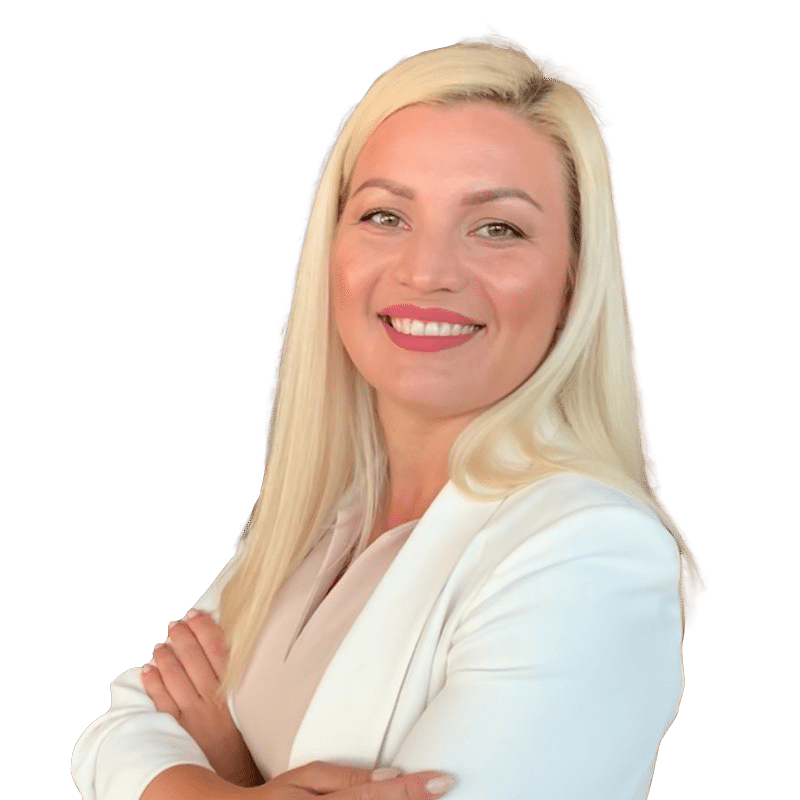 Anna Ilukhina (EBO Forex Webinar, July 2021)
CMO at Orbex