EBO is proud to announce that its Conversational AI solution, built for and in collaboration with insurance company, ERGO Hellas, has been awarded the prestigious Gold Award in the Artificial Intelligence category at the PPC BITE Awards 2023 (ΔΕΗ Bite Awards).
Celebrating Digital Transformation in the Insurance Industry
Hosted by the Ministry of Digital Governance in Greece, this year's PPC BITE Awards showcased the best IT projects and digital transformation efforts across public and private sectors. This award not only recognises EBO and ERGO Hellas' outstanding work and contributions to the AI field, but also celebrates digital transformation and superior customer experience using AI - a significant milestone in the technology landscape of Greece.
A Tribute to EBO's Game-changing Conversational AI Solution
In order to sustainably serve thousands of customers on a 24/7 basis, EBO developed, Χαρά, an AI-driven Virtual Agent built on Microsoft Azure. The solution ensures reliability, governance, and scalability to cater to the specific needs of the industry. Today, Χαρά, the Virtual Agent, automates entire processes and provides an omnichannel experience for customers, resulting in substantial cost reduction and a highly efficient superior customer experience. Over and above, Χαρά's AI analytics component provides valuable insights into customer interactions and system performance, facilitating data-driven decision-making.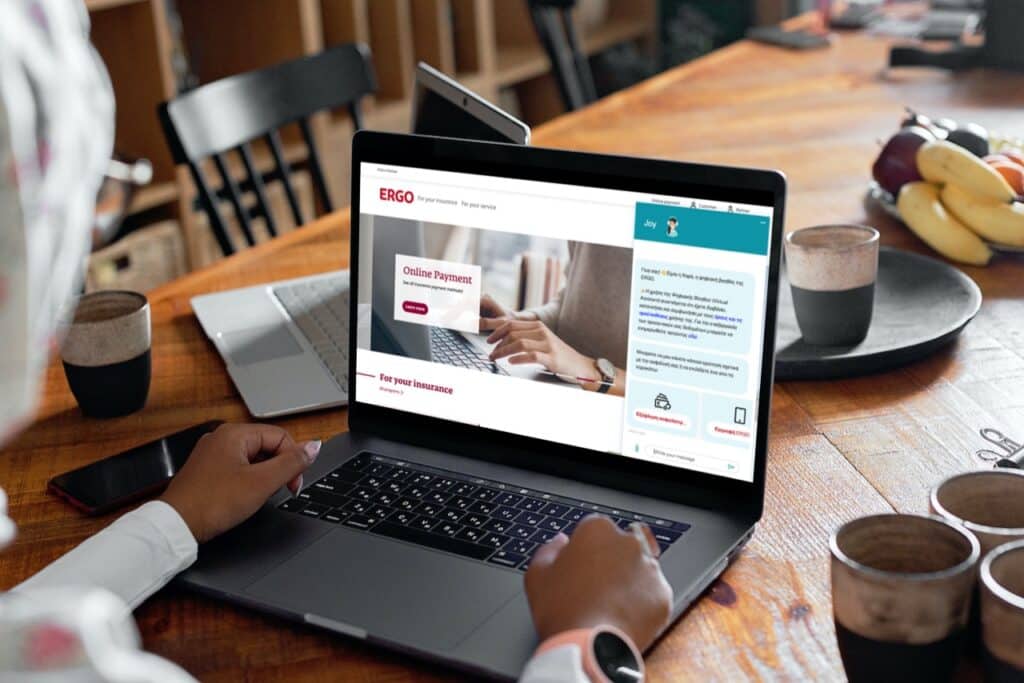 The Context of ERGO
ERGO Hellas, owned by Munich RE in Germany, is a prominent insurance group with a significant presence in over 25 countries. In 2022, the company's total premium reached €20bn. Partnering with such a respected organisation testifies to the trust and efficacy of EBO's AI solutions.
"This recognition underscores our dedication to innovation and our commitment to leveraging the power of AI to transform companies and bring them closer to their customers. We are grateful for the support, trust and collaboration of our valued client, ERGO Hellas, and extend our gratitude to the Ministry of Digital Governance for hosting such a successful event," Gege Gatt, CEO, EBO.
Wish to implement award-winning AI in your organisation but don't know where to start? Your first step starts here -
contact us today
and we'll be in touch.