EBO's AI Virtual Agent becomes a winning strategy for MAPFRE
MAPFRE Middlesea sought out EBO's expertise to integrate AI into its sales process, handle the surge in customer enquiries, automate the claims journey and improve customer experience through personalised automation. MAPFRE Middlesea plc. is a member of MAPFRE Group, a major player in the global insurance sector with interests spanning across 5 markets, Spain and South America being the two countries which have experienced the fastest growth in recent years. The insurance company which offers a range of products including Motor, Home, Health, Marine and Commercial Lines, prides itself in placing its customers at the core of its business.
What Goals Did MAPFRE Middlesea Have?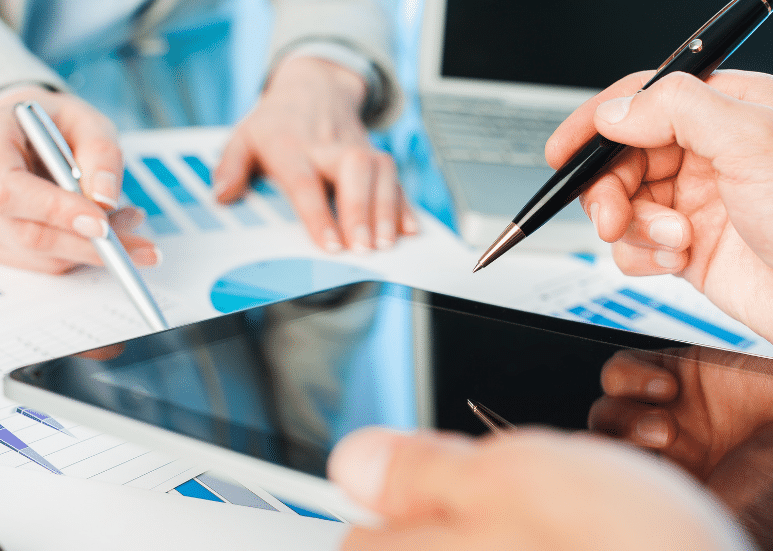 Understanding customer intent and sentiment and being able to satisfy customer needs with consistency was of the outmost importance for MAPFRE.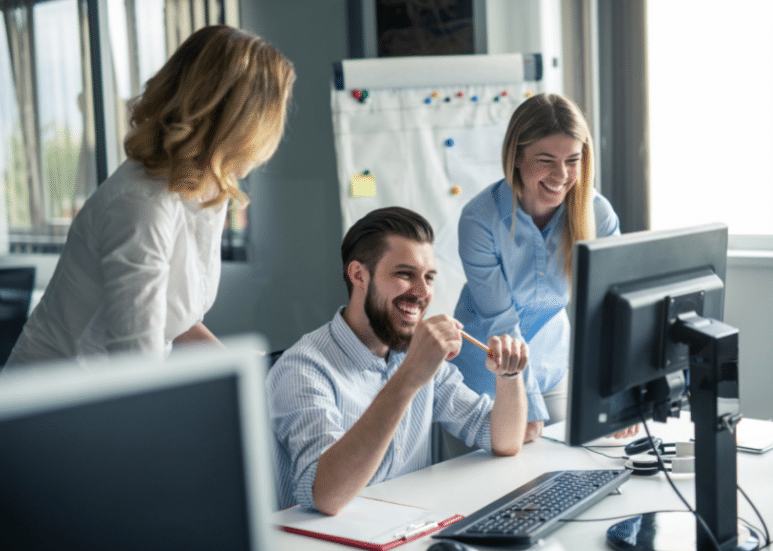 The aim was to find a more cost-efficient yet highly productive way to deal with the ever-growing increase in customer enquiries.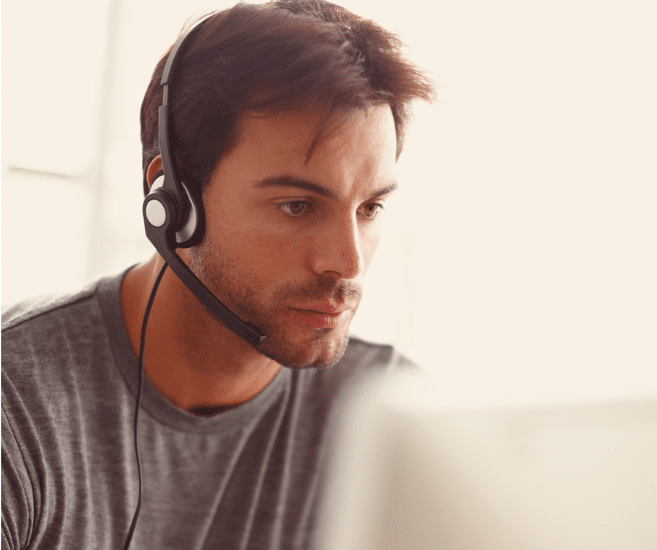 Increase customer knowledge
A surge in customer enquiries led to overworked staff, increased backlog and business inefficiency. MAPFRE needed a solution. 
With the recent introduction of Facebook Messenger as another customer support platform, along with phone and email, MAPFRE Middlesea was experiencing an ever-growing increase in enquiries. Customer Service agents were spending hours answering repetitive queries causing backlog and inefficiency in the business as well as strains on operational costs. 
The company was seeking to find a more efficient, agile and cost-effective way of dealing with this surge in volume, reducing the excess workload on its agents as well as enhancing its customer experience. At the same time, MAPFRE Middlesea wanted to maintain its friendly, helpful and informed customer service approach. 
The insurance company sought out EBO's services to create a Virtual Agent (VA) that would automate conversation, and handle customer queries from general assistance to more complex processes, such as starting a claim, checking the status of their vehicle parts procurement, requesting updates and purchasing or renewing policies.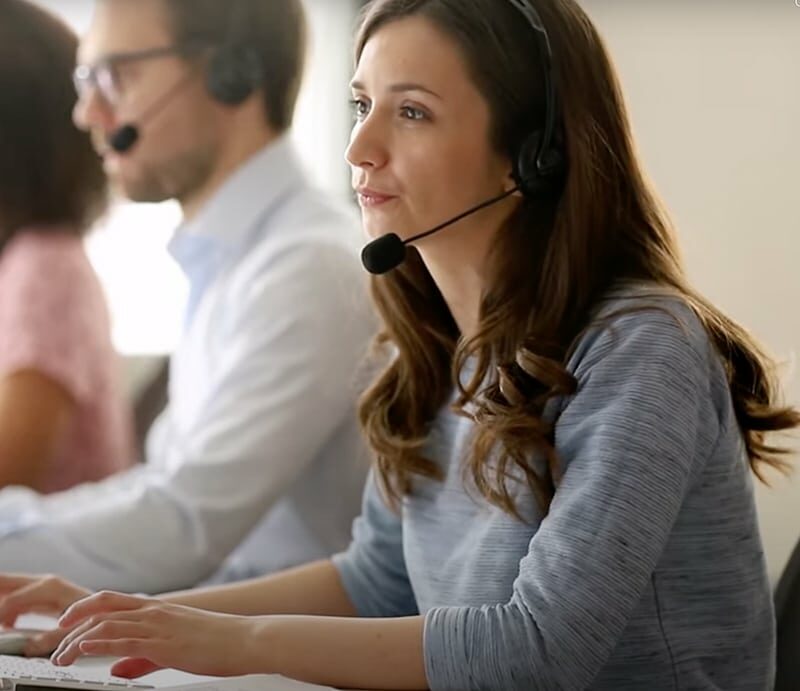 EBO introduced AI into MAPFRE Insurance's customer journey to transform its inflexible technologies and structure into an automated scalable solution that could adapt to the rapidly transforming customer landscape. 
EBO's team of Natural Language Processing (NLP) experts worked with MAPFRE Middlesea through several workshops to build a tailor-made AI Virtual Agent, named Emma. Today, the VA can immediately handle incoming queries through Facebook Messenger and the company's website on a 24/7 basis. 
To build the VA's initial understanding of customer requests, EBO's NLP engineers designed a training model for the VA by using existing customer utterances and use cases. Once in use, the VA's machine learning capabilities can apply self-learning techniques to keep its language library updated. This allows it to continuously learn and gain more capacity to adapt, understand and handle a wider range of complex tasks.
At the same time, EBO's team of experts regularly monitor the VA's performance on an ongoing basis, analysing and enhancing Emma's rate of customer enquiry recognition as well as identifying any gaps between customer requests and Emma's existing dialogues. These iterations allow the VA to continuously adapt to MAPFRE MIddlesea's business needs and any situation which may arise.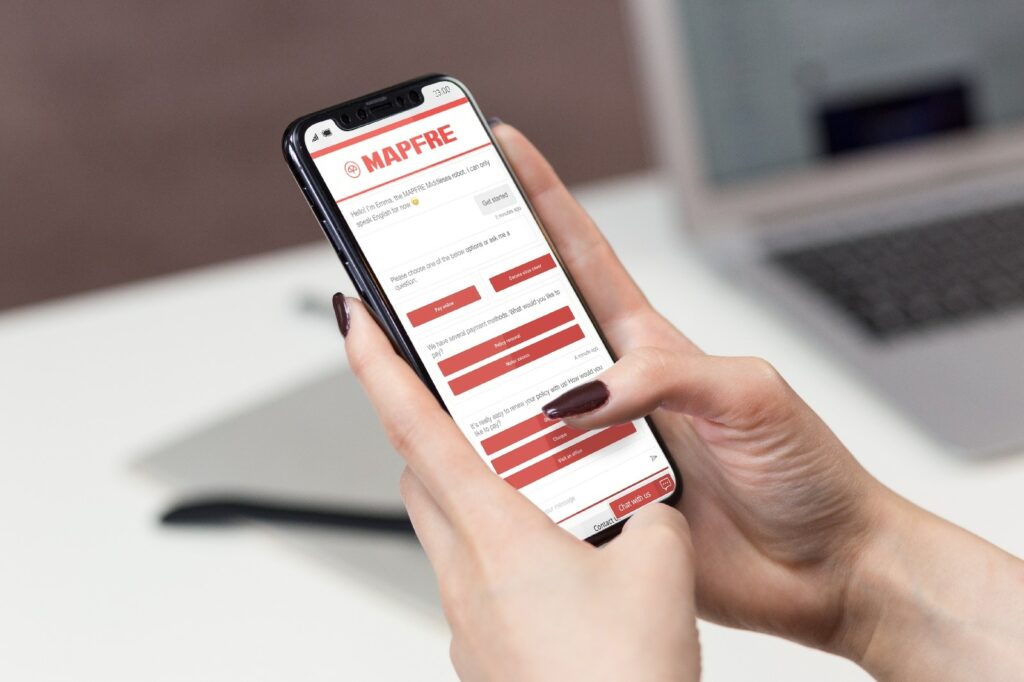 Today, the VA is able to guide customers throughout their digital journey, helping them to navigate through insurance processes, potentially reducing drop-offs and increasing customer retention. Customers can now open claims, renew their insurance policies and request quotes at any time of day, without the need for Customer Support to manually handle the requests.
Thanks to EBO's continuous monitoring of the VA's performance, a recent implementation, connecting MAPFRE Middlesea's database with a newly engineered dialogue, has given Emma the functionality to provide customers with updates on their vehicle parts procurement. Clients with open claims on their Motor Insurance can also find out whether their vehicle part has been ordered or has reached the garage for fixing. On enquiry, Emma verifies the customer's details and updates the customer accordingly. This has successfully addressed a pressing need within the company, shifting the workload from time-consuming manual handling to automated completion.
Apart from answering customer queries, Emma's context and sentiment awareness allows it to take on meaning and identify users' emotions and adapt conversation accordingly, regardless of communication intricacies or changes in context. This enables the VA to be agile in its responses to customers as well as recognise and handle a large variety of requests.
Finally, Adopting Artificial Intelligence also shortens the onboarding process by capturing the necessary data from customers, qualifying the right leads and assigning them to their respective department.
Throughout its past year of activity, EBO's Virtual Agent has saved MAPFRE Middlesea over 1000 hours of customer service. This has given the Customer Service team a significant increase in time to focus on queries that required more skill and human intervention. 
Every month, the Virtual Agent handles an average of over 1500 conversations. When the VA can't handle an enquiry, it immediately prompts a member of customer support staff to take over. However, on average 83% of, all conversations per month were handled completely by the Virtual Agent. This has resulted in more efficient turnaround time.  
Results also show that 85% of the time, the Virtual Agent was immediately able to recognise the intent of the customer and match it to a workflow it knew, showing the effectiveness of the VA's Natural Language Processing recognition.
EBO gives companies full control of their conversation flow. Through a user-friendly single dashboard, the client can manage all dialogues. This dashboard also serves as a data capturing tool, storing conversation data from all messaging platforms. From here MAPFRE Middlesea can gain visibility on their most popular enquiries, understand consumer behaviour patterns such as exit points and goals as well as analyse customer sentiment and overall mood of the dialogues. Such invaluable insight can give the company the ability to identify pain points and ultimately make informed strategic decisions and predictions for their business.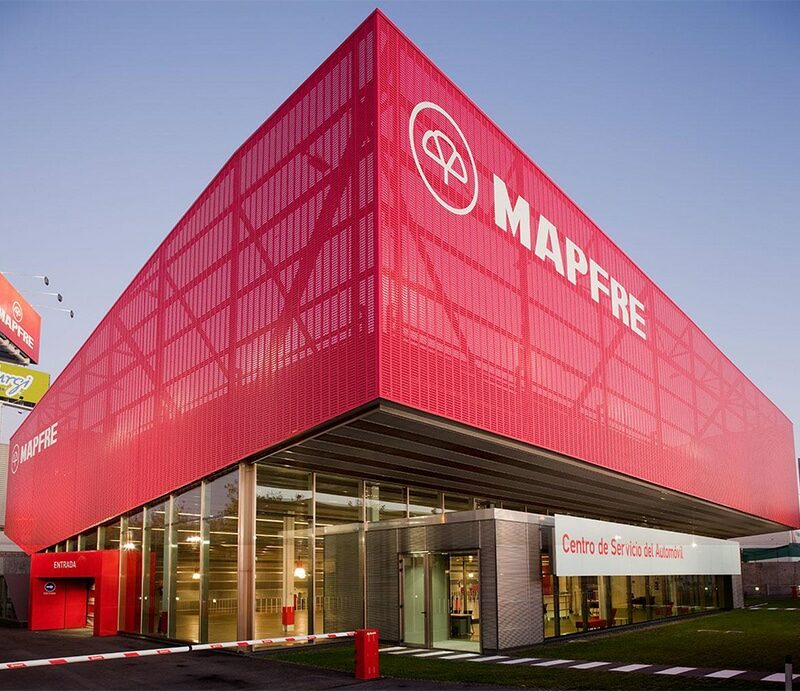 Trusted by the world's most innovative businesses
Here's what the companies we work with say about us.
Insurance companies are at a pivotal stage of the industry's development. AI technology is starting to disrupt the orthodox nature of business processes. MAPFRE Middlesea is a customer-centric organisation and we continually seek new and better ways to serve our customers. We've chosen EBO as a partner to help us adopt innovative technology that allows us to scale and deliver services more efficiently and effectively for our customers.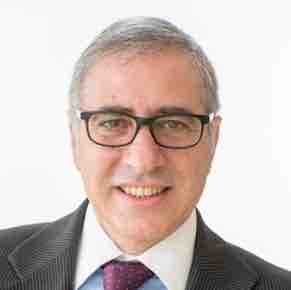 Peter Bugeja
Head of Technology Solutions & Digital at Mapfre