About
EBO's CEO, Dr. Gege Gatt spoke on a panel at the Med-Tech World Conference on the 17th of November 2022. Dr.Gatt shared his insight on AI in healthcare in the discussion titled, 'Where AI is delivering value and where it's time to call it a day in the clinic'. The discussion touched upon a variety of pressing questions related to AI. More below.
What kind of problems is AI trying to solve in healthcare sector?
Gege stated that AI focuses on two of the largest public healthcare problems faced by our society today; access and capacity.
Access – 52% of the European citizen population doesn't have the digital literal skills required to interact with the overly digitised bureaucratised Healthcare platform systems. This marginalises half the society and denies them access to public health services. Through its work, EBO strives to lower the bar of engagement to allow any citizen, whatever their digital maturity and skills, to effectively interact with healthcare.
Capacity – The healthcare system needs to restore capacity back to overworked clinicians. A study carried out by the World Health Organisation shows that by the end of our decade we will have 10 million less clinicians than are required to sustain basic healthcare services.  This is where AI comes into play.  Through the power of automation, AI can take out administrative, robotic, repetitive and non-value-creating activities from pathways and move them out of the healthcare process. This in turn relieves clinicians from this admin burden and gives them back precious time to focus on patient care.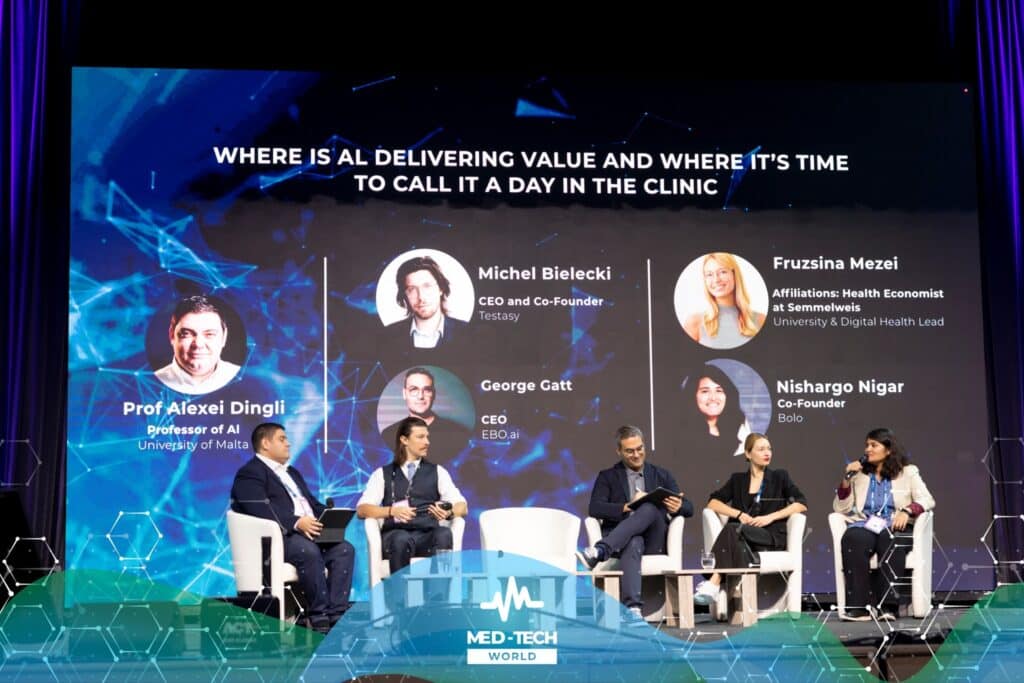 What are the blockers that are holding us back from reaching the patient and giving technology to people?
When lives and treatment outcomes are at risk, it is imperative to restore transparency. To ensure that patients trust an AI innovation one must take time to patiently explain the benefits of AI.
Technology moves fast but the cognition of patients does not. To move towards a more trust-based society, one must not merely improve the technology itself but also radically rethink the concept of patient information.
One of the biggest blockers that is holding us back is the aggrandization of claims of what AI can achieve. The hype created around AI In healthcare subsequently hides the tough questions we need to ask and it is only by answering these tough questions that we can build trust. This principle of openness in AI brings us to four key elements that we need to ensure occur in every technology implementation:
Lawful – rhe technology is lawful and respects key laws of the country
Ethics – the ethical matching of solutions to expectations of society
Robustness of the solution – is it available? Is it repeatable? Can its outcomes be sustained?
Explainability concept
What does success look like in 2023?
According to Dr. Gatt, success looks like three factors:
Digital Inclusion – to lower the engagement bar for the general public to interact with healthcare services
Health equity – to grant society full access to public healthcare regardless of their level of skill.
Patient centricity –to  build an entire suite of tools and services and clinical pathways which have the patient (and not the system) at its core centre.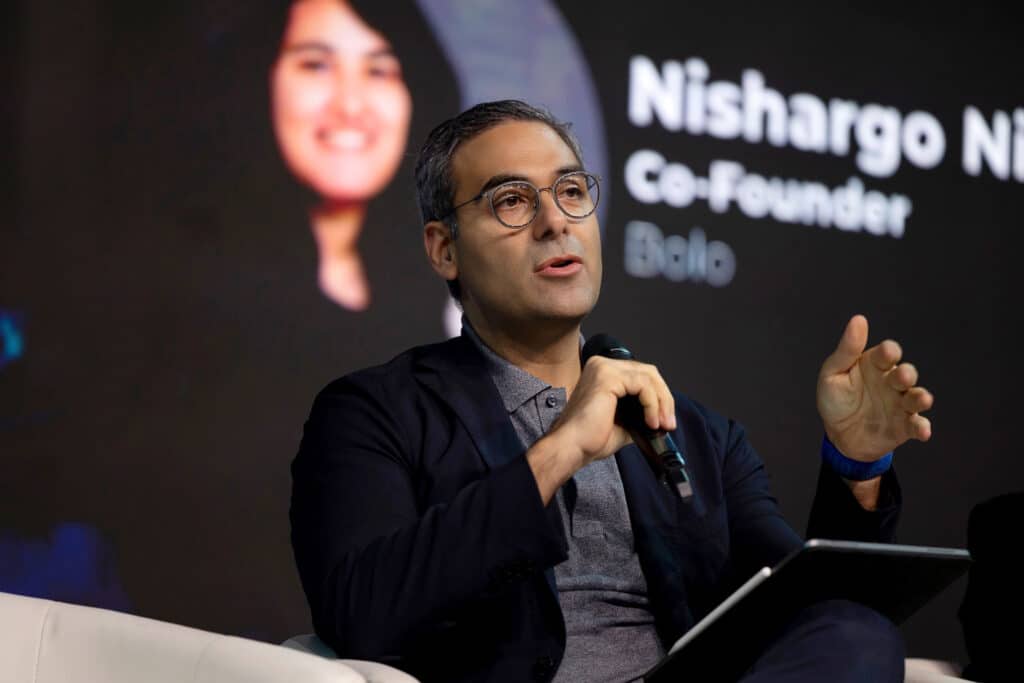 Event Details
Location

GrandMaster Suite, Hilton Malta

Date

17th November 2022

Start Time

11:25

End Time

11:50

Register
Event Speakers and Presenters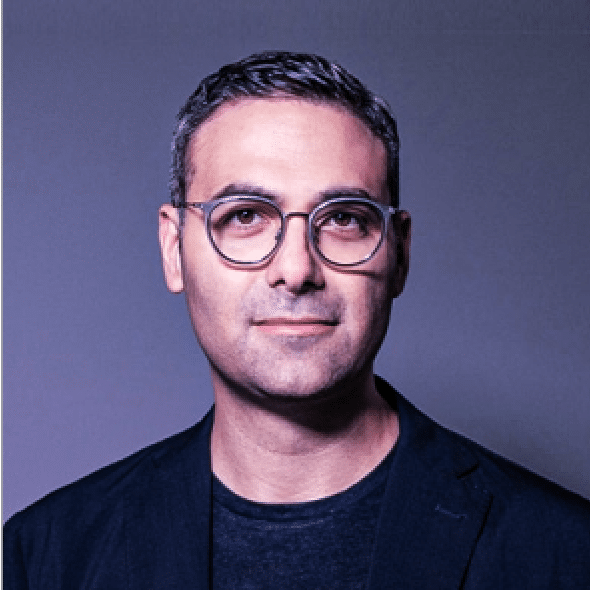 Dr. Gege Gatt
CEO and Founder, EBO